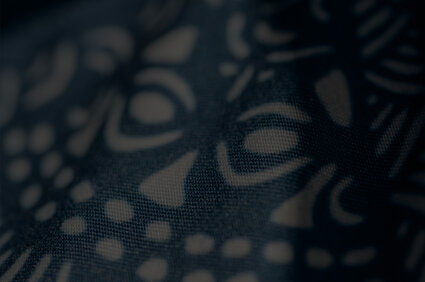 Air Tahiti Nui named Five Star Major Airline for second consecutive year in APEX's official ratings™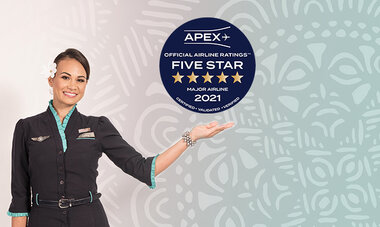 Papeete, Tahiti (December 9, 2020) – 
For the second consecutive year, Air Tahiti Nui has been named a "FIVE STAR MAJOR AIRLINE" in the industry's most anticipated honor: APEX's Official Airline RatingsTM, the first airline rating program based solely on certified passenger feedback. Each year, APEX (the Airline Passenger Experience Association) draws up a ranking of the best rated airlines in the world based on passengers' own opinions of their travel experiences. Air Tahiti Nui was able to stand out once again among the 600 airlines present in the ranking, by winning five stars in the "MAJOR AIRLINE 2021" category.
Air Tahiti Nui, leading carrier to French Polynesia and the South Pacific, has maintained its place in the prestigious ranking despite global health challenges – a great reward for the Polynesian airline, which sought to adapt all through the year to this unprecedented situation.
Michel Monvoisin, Chairman of the Board and CEO of Air Tahiti Nui, spoke about this award via video broadcast at the APEX Award Ceremony, during FTE APEX Virtual Expo, on December 9: "A year after completing the renewal of its entire fleet, Air Tahiti Nui had to take up the challenge of adapting to a new aircraft type and almost immediately adapt its new service to the new sanitary rules. This APEX prize shows that we have answered the call while remaining true to our standards. The Air Tahiti Nui teams have adjusted to respond quickly to this new environment, while continuing to extend the same warm, comfortable and safe travel experience."
Air Tahiti Nui connects French Polynesia to many destinations in 10 countries and has several codeshare partners including American Airlines, SNCF, Air Calin, Air New Zealand, Japan Airlines, Korean Air, Qantas and LATAM.
APEX, The Airline Passenger Experience :
APEX is a non-profit organization composed of a network of businesses and professionals of the aeronautics industry. Its goal is to improve the flying experience for travelers around the world. To do this, APEX evaluates the passenger experience with more than 600 airlines as well as all aspects that can improve it. Seating, reception, comfort, inflight entertainment systems, inflight dining, airport lounges ... everything is analyzed and noted by the APEX members and community. To achieve this annual APEX Official Airline RatingsTM ranking, the organization has partnered with Concur®'s TripIt® travel management application. APEX works to strengthen the industry and enable business opportunities through education, innovation, networking, and recognition. For more information, please visit apex.aero.