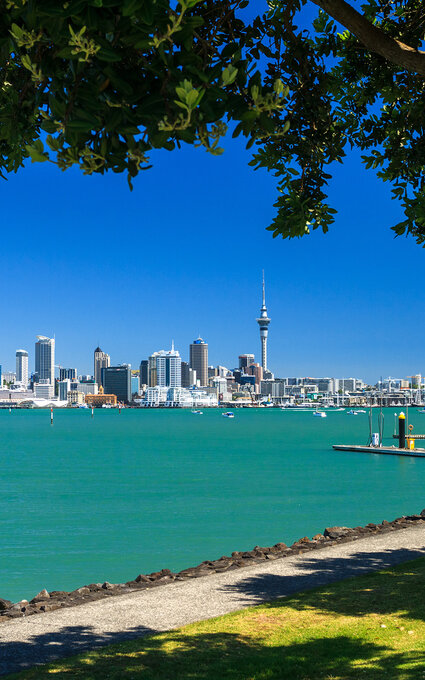 What to do in Auckland: the must-see attractions and the surprises
Auckland is a teeming city located on New Zealand's North Island, at the gateway to Northland. Situated alongside a bay with many interesting sights to see, and dotted with wonderful islands to visit, it's even better than the travel descriptions say it is. And it's also much more original. Follow the guide.
The must-see attractions
I've travelled the length and breadth of Auckland more than a hundred times. I'm happy to share my travel experiences, which are rather unique, and to provide you with a fresh perspective on this city. Auckland is a dynamic and exciting city, offering activities you might not have expected.
Of course, discovering the waterfront, the view from the Sky Tower from which you can also bungee jump, shopping along the two long main arteries of Queen Street and Albert Street - not to mention the Westfield St-Lukes shopping mall - the zoo, the Parnell National Museum, and the adventure of visiting Waiheke by ferry or hikes on Rangitoto Island, are must-see attractions. But Auckland is full of hidden treasures, and the city extends far beyond just a handful of districts.
Here are a few of them, which you can visit without leaving the city and without renting a car. In this case, scooters, cabs and walking are your best ways get around the city.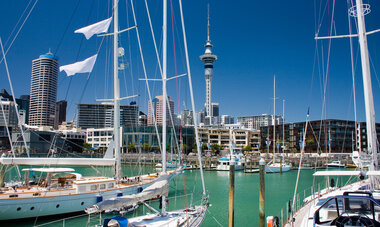 By the sea
Let's begin our tour in Viaduct Harbour, the seaside district just west of the ferry docks. A superb marina is home to America's Cup ocean racers. These ships are majestic, and when you visit the dock, you can get on board and experience the thrill of speed as you sail through the waters of Waitemata Harbour. Further away, the islands of Rangitoto and Waiheke offer more opportunities for visits and activities.
Viaduct Harbour also has many restaurants and bars, a three-story mini-golf course like you've never seen before, a naval museum and a vast network of quays for strolling, enjoying being outdoors, admiring street artists, and more. With Queen Street and Albert Street just a stone's throw away, and life bustling beneath the Sky Tower, Viaduct Harbour is a neighborhood to be experienced.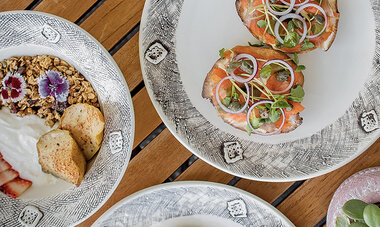 Food courts
Right next door to Viaduct Harbour, we recommend visiting the Auckland Fish Market, where the open-air food court will provide a change of venue for your weekend lunches or brunches. Even in the 90s, trying to bring the restaurant business to Auckland was a rather daring proposition. Today, a stay in Auckland is inevitably a gourmet experience, in a city that welcomes Indian, Asian, Middle Eastern and European influences with open arms. Be sure to visit the food courts in Ponsonby Central, Britomart, Wynyard Quarter and Mission Bay, where you'll find a range of exotic restaurants. Whether you choose an open air setting or a place that has been converted from its original use, you'll enjoy a gourmet dining experience that continues to become more popular each year.
A dynamic city with hidden corners in every neighborhood, offering many unexpected attractions.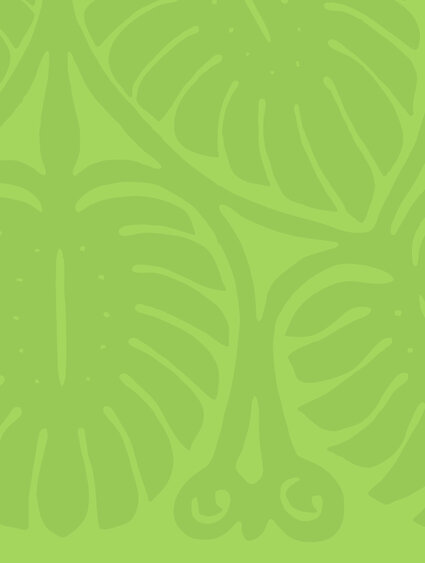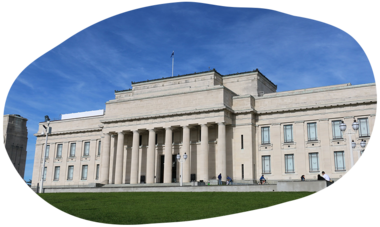 A Kiwi Sunday
Let's prepare a picnic, with a magnificent selection of products from Farro's, Auckland's supermarket and delicatessen (in the Grey Lynn district). Then we're off to the National Museum in Parnell, on a hill known as the Auckland Domain. There are three essential reasons for visiting this museum: to better understand the volcanic activity in this part of the world, to admire the exotic fauna and flora, and above all, to better understand the richness of Maori culture.
After the museum, it's time to head a few kilometers south to Cornwall Park. There, in the heart of Auckland, you will find hectares of verdant countryside, forests, meadows, sheep and cows, for a breath of fresh air. It's also an ideal spot for picnics and family activities. After a siesta, a must-do excursion is the climb to One Tree Hill, an ancient volcano sacred to the Maoris, whose most imposing fortification (pā) at the summit surrounded a tōtara, a sacred and now extinct tree.
Shopping
In addition to the must-see attractions of Queen and Albert Streets, there are two sensational neighborhoods you can visit without necessarily having to confine yourself to a shopping mall (although, if it's raining, you'll be delighted):
In Ponsonby, little Notting Hill, like a small village within the city, there are two kilometers of a busy street lined with century-old trees and numerous original stores, some of them supporting Trade Aid, and many specialized artisans.
In Newmarket, where the main street is noisier, but very lively, the stores, some of which have a more international character, still have a very original Kiwi feel. The selection of stores is varied and original enough for all budgets.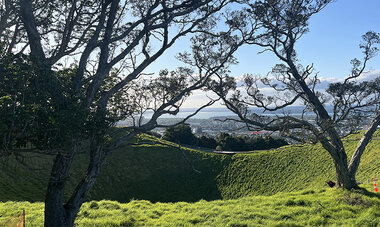 Do you like hiking in the city?
Auckland is a big city: it is about 20 km from Te Atatu on the west side of the city (a great walk from Waterview, along the bay) to Remuera on the east side (one of the city's many beautiful golf courses, along with Titirangi, in New Lynn). But if you're a good walker, you'll enjoy exploring the city on foot. The network of urban trails, from the tallest buildings surrounding the Sky Tower to the waterfront and its landscaped beaches, is the most organized and varied I've ever seen.
Experience the highlights of the year
Auckland is a lively city, and there are plenty of concerts. Large venues like Vector Arena, in the heart of the city, feature artists from all over the world. There are several specialized websites if you want to stay up to date, but Air Tahiti Nui has set up a special information service for all major events (concerts, international matches, including rugby with the All Blacks at the legendary Eden Park Stadium, and also cricket and polo, sports which are very popular with Kiwis and their English counterparts).
Auckland is also a horse-racing city. Ellerslie Racecourse (in Remuera) is the most popular location for horse races. A number of races are held there between November and January. In these events, such as Champagne Lawn, Cuvée riche, Garden Party, Martini Henry Lounge, and The Turf on Champagne, the dress code for women and men is as elegant as ever.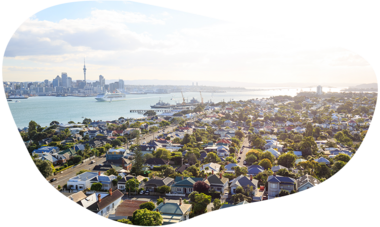 Discover the city in a new way
If you'd like to discover the city in a more spectacular and original way, take a helicopter ride to see Auckland and the surrounding area from the air. The view of the city from the sea is also very beautiful. Rent a boat, or treat yourself to a private cruise on a luxury yacht between the islands in the bay.
Last but not least, we recommend trying Float Culture, in Grafton (south of Parnell), where you can float in a tank filled with warm salt water and experience a state of weightlessness that feels a bit strange, while at the same time, is also quite refreshing. It's the ideal way to return home from your stay in top form.