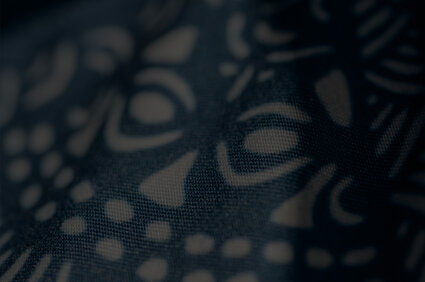 REVA Tahiti is back!
Papeete, February 27th 2023  
After a 2-year break, Air Tahiti Nui is pleased to present its new-look REVA Tahiti iconic in-flight magazine.
REVA Tahiti aims to be an inspiring read. The new harmonious, elegant, and dynamic graphic design enhances the articles, photos, and drawings.
Designed by well-known and valued writers, the magazine's content is original and produced exclusively by the REVA Tahiti team. It provides readers with an overview of The Islands of Tahiti. The magazine is meant to connect Air Tahiti Nui and French Polynesia with passenger's curiosity for culture, discovery, and getaway. 
To develop content and awareness, publication management and production are led by the SMILE agency. With nine other magazines showcasing and highlighting Polynesia, this publisher ensures diversity of content as well as in-depth work on the consistency of information reported, the production and distribution of the different issues.
REVA Tahiti readers come from a wide ecosystem: app, website, on-board screens, paper magazine, and social networks. These tools ensure seamless information sharing and allow passengers to enjoy REVA Tahiti content based on their reading preferences. The selection of platforms offered reinforces the reader's experience, an immersion into the Polynesian culture and a better understanding of REVA Tahiti's variety of content.  
In addition to promoting a wide digital distribution, the new print format of the magazine allows a significant paper reduction, which highlights Air Tahiti Nui's eco-responsible approach, made using vegetable-based inks and paper that comes from sustainably managed forests (FSC certification).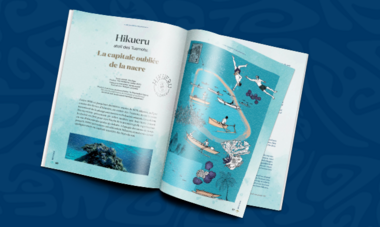 The publication rate, with three issues per year, allows passengers to read at their own pace. And what is better than taking your time to get a better understanding of our archipelagos, their treasures, but also to learn more about the Tahitian art of living, culture, well-being, and authentic daily life? 
REVA Tahiti allows a unique immersion in the great Pacific, an ocean of exploration, nowadays traveled by Air Tahiti Nui explorers.
Finally, REVA Tahiti continues to share articles about French Polynesia's major events, which are partly supported by Air Tahiti Nui: extreme racing competitions, sailing regattas, traditional dance shows, va'a, Miss Tahiti election and more.
Inside the 150 pages of this first version of the year highlight this long-awaited rediscovery of our archipelagos, their treasures, and their history.
A meeting with Tuhei Adams, the Polynesian actress. After playing an important role with Vincent Cassel in the film Gauguin, she plays Pomare IV, the last queen of Tahiti. 

An immersion in the history of Hikueru atoll (located in the Tuamotu islands), the mother-of-pearl forgotten capital in the 19th and 20th centuries. 

A discovery of the way Europeans looked at Polynesians at the beginning of the 19th century, through the exotic wallpapers of Jean-Gabriel Charvet analysis. 

A gateway thanks to REVA Tahiti special international section: learn more about the Matakana farmers' market in New Zealand, the best ski resorts close to Seattle, the Washington State capital through its rooftops 

Finally, a discovery of the benefits of booking a flight with Air Tahiti Nui, a multi-award-winning company, which offers you a full range of on-board services: connectivity, entertainment, tasting, seat comfort, exclusive readings, loyalty program, and so much more.
Magazine content is written both in French and English. 
REVA Tahiti is available: 
on the Air Tahiti Nui app, via the e-kiosk section, which allows an exclusive download of the magazine before the flight
on the Air Tahiti Nui website
in Poerava Business class in print format  
in Moana Economy and Moana Premium class in the press area 
Air Tahiti Nui agency based in Papeete, in the Air Tahiti Nui lounge at Faa'a airport, in some hotels and museums located in Tahiti and in Moorea
and on your favorite online reading platform (Adaptive, Youscribe, Pocket Mag, Le Kiosk Numérique or Cafeyn).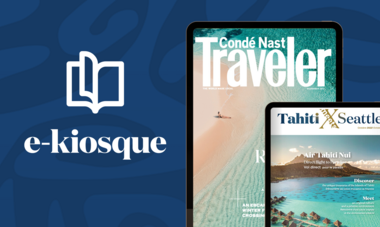 How to access the Air Tahiti Nui digital press ?
Download or update the Air Tahiti Nui mobile App, available on Google Play or App Store on your smartphone or tablet.

Connect to the Air Tahiti Nui App.

Enter your travel information by providing your first and last name and your reservation number (or ticket number).

Check the catalog in the "Air Tahiti Nui e-Kiosk" section.

Download your favorite publications within 72 hours before your flight.