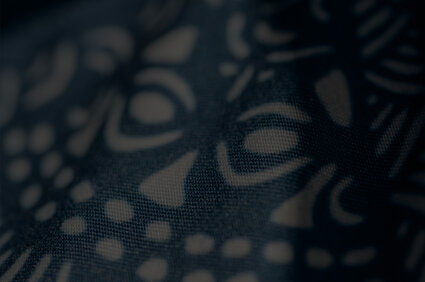 Aviationtag x Air Tahiti Nui
Papeete, January 30th, 2023  
This year 2023, Air Tahiti Nui is celebrating 25 years of outstanding service! To mark this occasion, we invite you to keep a little piece of the company's history with you: our Aviationtag, a metal tag made from the skin of our former Airbus A340 Bora Bora. This original upcycling piece is produced in collaboration with Aviationtag.
The Aviationtag x Air Tahiti Nui limited edition is now for sale on the Aviationtag Shop and at all licensed retailers.
We are thrilled to offer a second life to part of our former Airbus A340, registered F-OJTN and named Bora Bora.
This Airbus under serial manufacturer number MSN 395 was launched in 2001, originally commissioned by the Belgian airline Sabena, which however ceased operations before receiving the aircraft. Briefly leased to the charter carrier Canada 3000, the Airbus A340 finally joined Air Tahiti Nui's fleet in January 2002, taking the name of the "Pearl of the Pacific", Bora Bora.
Retired in 2018 during the complete renewal of our fleet, this aircraft has fulfilled its duty for 16 years, allowing thousands of visitors to discover the beauty of the Islands of Tahiti. The A340 Bora Bora has flown for 65,084 hours before its retirement. 
Today, our collaboration with Aviationtag allows us to keep a lasting memory of these treasured moments. The company specializes in the creation of collectible metal Aviationtags made from the skin of old aircraft.
After remaining in storage in the United States, the A340 Bora Bora was scrapped in 2021. Some pieces of its fuselage were brought to Aviationtag's workshop in Cologne to be carefully cut, polished and laser engraved. The color, thickness, and structure of each piece may vary depending on the part of the fuselage involved. All 10,000 items of the Aviationtag X Air Tahiti Nui edition are therefore unique, handmade, and have their own serial number.
The colors of our Airbus A340 will follow you every day through this exceptional limited edition, displaying Air Tahiti Nui's 25 years anniversary logo. Many will choose to use it as a key ring or luggage tag memorabilia.
For many years, our Airbus A340 allowed us to travel the world serving our passion for discovery and adventure. It can now stay with us as a witness of our shared history.
We are delighted to welcome this Aviationtag X Air Tahiti Nui edition, a proud testimony to the development of our company. This unique piece of art is surely an invitation to keep on travelling together for the many years to come!
Order your limited edition Aviationtag now, available at a price starting from 32.99€ on the Aviationtag store.