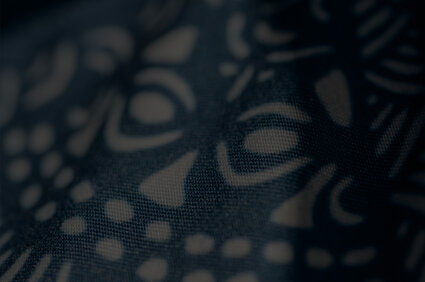 Air Tahiti Nui rated 5 Star Major Airline by APEX for the 5th consecutive year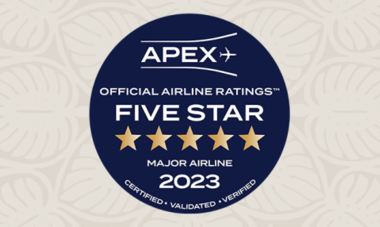 Papeete, October 27, 2022 - 
The Polynesian airline was honored to be named "5 Star Major Airline" in the APEX Official Airline RatingsTM ranking for the fifth consecutive year.
Passengers' ratings have helped establish this renowned ranking and maintain the position of Air Tahiti Nui, the leading carrier to French Polynesia, among the major international airlines.
Every year, the Airline Passenger Experience Association (APEX) awards international airlines for the quality of their services and amenities. This prestigious ranking is based on certified reviews submitted by passengers on the Tripit from Concur travel app.
This year, APEX collected ratings from nearly one million flights, on nearly 600 airlines worldwide to name the best international airlines.
The past years have been difficult for the aviation and tourism industries worldwide, with the health crisis that began in 2020. In response to this situation, Air Tahiti Nui has focused its efforts on maintaining the quality of its services and on guiding travelers closer to their dreams.
This commitment has been rewarded on several occasions. Last June, we were proud to be awarded the titles of "Best In-Flight Service" and "Best In-Flight Entertainment" for the South Pacific region at the APEX Passenger Choice 2022 Awards. Today, Air Tahiti Nui has once again won a prize recognized by industry professionals and acknowledged as a quality indicator for travelers.
This would not have been possible without the help and efforts of our teams and our partners who work with us every day. We also would like to address a big thank you to you, the travelers, for this great award. Your confidence motivates us to surpass our own standards as we offer a comfortable travel experience, surrounded by the vibrant and authentic atmosphere of the Polynesian islands.
The awards ceremony took place on Wednesday, October 26 at APEX/IFSA EXPO 2022 held this week in Long Beach, California. Many industry professionals and airline representatives gathered at this prestigious event, which focused exclusively on the passenger experience; one of the major themes of the industry.  
About APEX, The Airline Passenger Experience :
"APEX is a non-profit organization composed of a network of businesses and professionals of the aeronautics industry. Its goal is to improve the flying experience for travelers around the world. To do this, APEX evaluates the passenger experience with more than 600 airlines as well as all aspects that can improve it. Seating, reception, comfort, inflight entertainment systems, inflight dining, airport lounges ... everything is analyzed and noted by the APEX members and community. To achieve this annual APEX Official Airline RatingsTM ranking, the organization has partnered with Concur®'s TripIt® travel management application.
APEX works to strengthen the industry and enable business opportunities through education, innovation, networking, and recognition. For more information, please visit apex.aero."