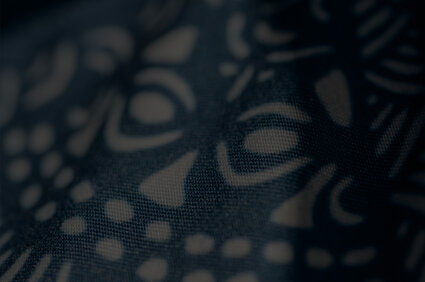 AIR TAHITI NUI E-KIOSK: the airline offers the digital press to all its passengers
Papeete, November 12th, 2022 
Air Tahiti Nui introduces a new feature on its mobile application. With Air Tahiti Nui e-Kiosk, customers can now download digital magazines and newspapers on their mobile devices. The 83 national, international, and Polynesian press titles can be downloaded free of charge before each flight and remain available offline during the trip and beyond.
With Air Tahiti Nui e-Kiosk, the digital magazines migrate from the seats' individual screens to the passengers' tablets and smartphones for an easier and more comfortable reading experience. The airline is also taking another step towards a "paper-free" approach and the reduction of its carbon footprint.
The 22 daily newspapers and 61 magazines (including 3 titles for children) can be downloaded 72 hours before each flight. The downloaded content can be consulted offline throughout the trip, and even back at home.
This new service is free of charge and is available to all passengers in all three travel classes: Moana Economy, Moana Premium and Poerava Business.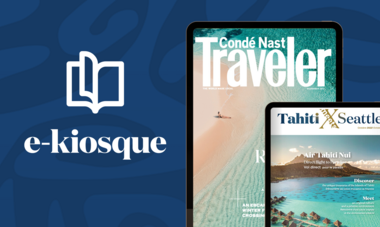 How to access the Air Tahiti Nui digital press ?
Download or update the Air Tahiti Nui mobile App, available on Google Play or App Store on your smartphone or tablet.

Connect to the Air Tahiti Nui App.

Enter your travel information by providing your first and last name and your reservation number (or ticket number).

Check the catalog in the "Air Tahiti Nui e-Kiosk" section.

Download your favorite publications within 72 hours before your flight.
About Air Tahiti Nui
Air Tahiti Nui links the South Pacific with four continents as the leading carrier to French Polynesia, with daily non-stop service to Tahiti from Los Angeles, and is one of only two airlines to offer a selection of non-stop flights connecting Los Angeles and Paris.
With the new non-stop service to Tahiti from Seattle commencing on October 5th, 2022, Air Tahiti Nui becomes the only airline connecting the Pacific Northwest and French Polynesia.
Headquartered in Papeete, Tahiti, Air Tahiti Nui currently operates from its Tahiti base to destinations in 10 countries in cooperation with a number of codeshare partners including Alaska Airlines, American Airlines, SNCF, Air Calin, Air New Zealand, Japan Airlines, Korean Air, Qantas and LATAM.
Follow Air Tahiti Nui on Facebook facebook.com/airtahitinuinorthamerica and Instagram @airtahitinui. For more details, please visit www.airtahitinui.com.
About ADAPTIVE
ADAPTIVE specializes in the distribution of digital press and other digital media content through ACES, the company's cloud-based, entertainment content distribution platform, which can be seamlessly integrated into an airline's web and/or mobile booking apps. ADAPTIVE's platform has already been successfully deployed with numerous customers including some of the world's top-rated airlines and leading equipment manufacturers.
ACES is a turn-key solution, which includes a SaaS software platform, digital media content and related services. Depending on the client, the solution has been deployed onboard as a press kiosk or using our eReader on seatback IFE, on wireless IFE ("wIFE") and connectivity portals, and on-ground with our mobile IFE ("mIFE") and/or inside business lounges.
ADAPTIVE's platform has been recognized as the all-in-one, leading provider of digital press in the aviation industry. ADAPTIVE also has clients in the railway sector, the hospitality industry and in the corporate sector.
To learn more about Adaptive and ACES, visit adaptive-channel.com or contact us by email at contact@adaptive-channel.com.