Hold my fare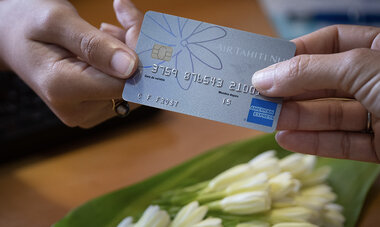 Need time to make up your mind?
Take the time to organize your adventure in the best conditions and enhance your travel experience!
When you make your booking online, Air Tahiti Nui offers you the flexibility to choose a "Hold my fare" option. During 72 hours, your booking and your fare are secured and guaranteed! Take advantage of this time to book your hotels, your car rental or to settle the details of your trip.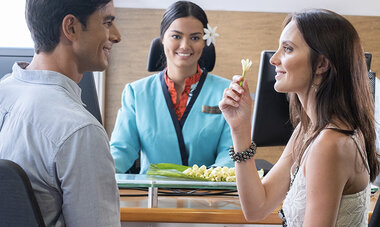 How can I hold my fare ?
The " Hold my fare " option is available when completing your booking on selected routes. It is available for 1800 XPF (15 EUR) per person.
At the end of the booking process, select the option and proceed with payment to benefit from a 72-hour period of reflection. A confirmation email will be sent to you. 
Pay for your tickets before the deadline to benefit from your guaranteed fare. To do this, find your blocked rate by connecting to your "Manage my booking" space.
Manage my booking
To log in and retrieve your booking, enter your booking reference or the ticket number provided by your travel agency or indicated in your confirmation e-mail.
The price of the option is applicable per person and is not deductible from the price of the ticket.
By choosing this option, your booking is secured and put on hold for 72 hours.
After 72 hours, the booking is automatically cancelled. 
Once the payment is made, the amount is not refundable in case of booking cancellation.
This option is only available if you have an Air Tahiti Nui ticket booked on a route operated exclusively by Air Tahiti Nui and without connections with other airlines.
This option is not available on our codeshare flights.
This option is valid on our entire fare range except for promotional fares and "Eco light" fares