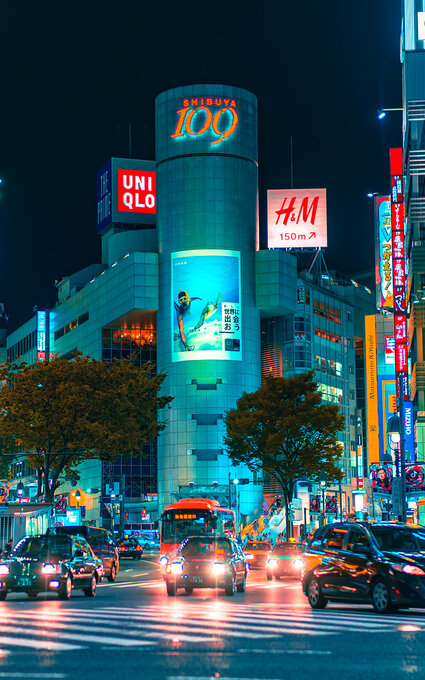 10 must-see highlights in Tokyo
Tokyo is a vibrant city. Its metropolitan area, also known as Greater Tokyo, is the world's most populous megalopolis. First-time visitors may feel a bit overwhelmed. But it doesn't take long for authentic Tokyo to emerge.
Tokyo feels surprisingly calm. The silent movement of people using buses, subways, and trains is the daily waltz of Tokyoites. The Japanese city's center is a trip through vibrant modernity, culture, and history. Modern skyscrapers adorned with neon lights coexist with ancient temples. Numerous parks provide welcome places of solace. Tokyo is more than a city—it is a treasure.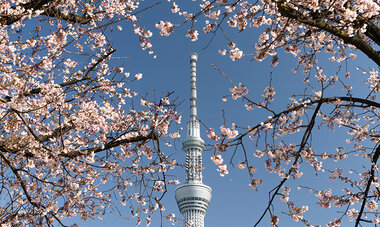 Go for a real high
If you want to get a sense of the scale of this enormous city once you arrive, then seek out some height. Tokyo Skytree, Ikebukuro Sunshine City, Mori Tower, Shibuya Scramble Square, Tokyo Tower, and the Tokyo Metropolitan Government Building (free access) all offer fantastic views of the city.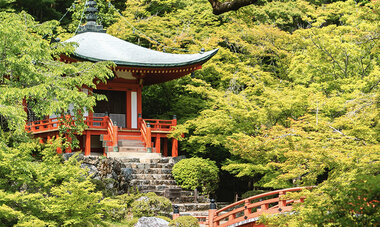 Take a quiet break 
Parks, green islands, shrines, and temples can be found right in the middle of the Japanese capital, where locals and tourists alike go to relax during the day or unwind at night. This is true of Meiji Jingu in Yopogi Park. Enter through a huge portico (otori), the largest in Japan. Purchase an omikuji there to see what your oracle says. Other options include Ueno Park, Yoyogi-kōen, and Shinjuku Gyon National Garden.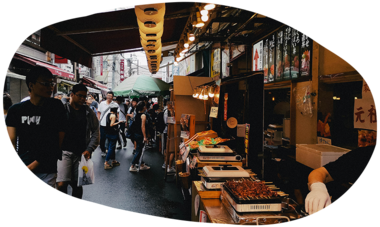 Stroll through the capital city's picturesque markets
The famed Tsukiji Fish Market has closed. In its place is the Toyosu located on the island of the same name in the Koto district east of the city center. The new fish market, while clean and modern, lacks the charm of its predecessor. But there are other food markets in the Japanese capital. The Ropongi Hills Market and the nearby Farmer's Market in Shibuya provide upscale goods and places to eat.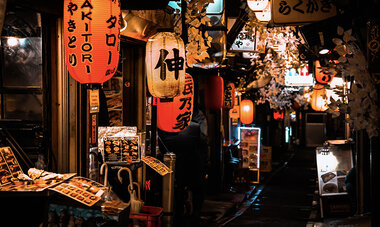 Indulge in Tokyo's nightlife 
Golden Gai is an iconic area of Shinjuku known for its winding alleys and many small bars. Though some have only a few seats and others are exclusive to their regulars, you'll eventually come across a welcoming establishment. Some of the capital's most well-known clubs, including Sound Museum Vision, are located in Shibuya. Traditional shows are another option if you are looking for traditional Japanese culture. Noh Theater features refined and poetic lyrical drama, kabuki, a dramatic show, or even wadaiko with its Japanese percussion drums with diameters that can exceed 90 cm! Truly impressive.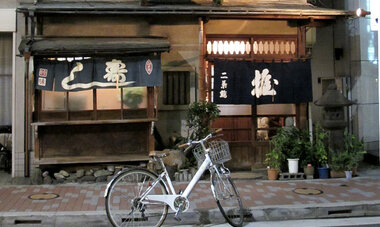 Discover the Tokyo of yesteryear
The districts of Yanaka and Nezu miraculously survived the devastating earthquake of 1923 and the bombings of 1945. Sites to see include wooden houses, art galleries, historic storefronts, and vintage cafes. Nearby Asakusa is equally charming. Along with low buildings, historic stores, and winding streets, you will also see the futuristic 634-meter Skytree Tower, which was built in 2012 and offers views of Mount Fuji on clear days.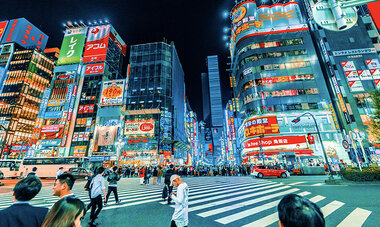 Keep up with the times
The trendy Harajuku can be found in the bustling Shibuya district. A kingdom of cosplayers, both young and old, who dress up as well-known characters, it is a laboratory of fashions and trends that is swarming with wild and golden young people. One of the busiest intersections in the world, Shibuya Crossing, is a well-known landmark in the neighborhood. With 2,500 pedestrians at each green light on average, it boasts 2.4 million pedestrians per day. Go to the train station walkway or stop by Starbucks to catch the show. You are sure to find some space, and it is free!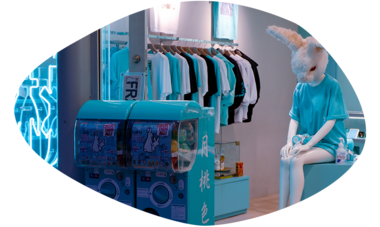 Plan time to shop
The city is so big that it may seem hard to quickly move from one neighborhood to another to get to all the best places. Plan out your schedule in advance. In Shinjuku, the best place to begin your shopping adventure is at Takashimaya Time Square. Luxury stores make up the majority of Ginza's retail offerings. Local cuisine and handcrafted Japanese goods can be found at Mitsukoshi in Nihonbashi. Young people in search of trendy items will love Harajuku Quest and Omitesando Hills. There is a surprisingly high concentration of record stores in Shibuya among the department stores and boutiques you will find there.
The Japanese city's center is a trip through vibrant modernity, culture, and history.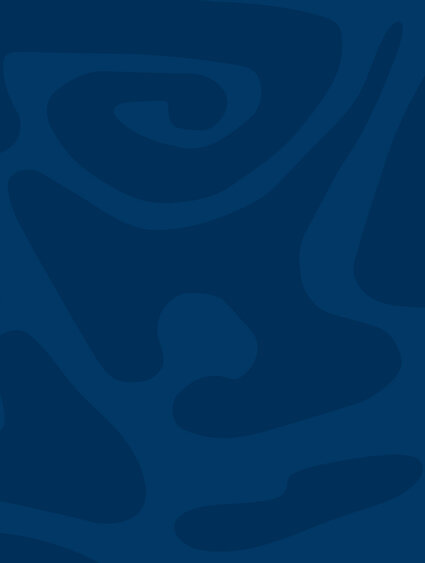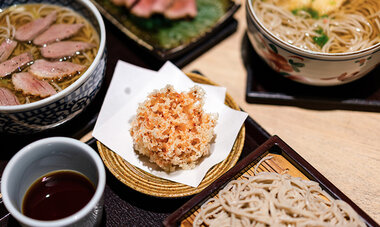 Savor every bite...
Japan considers eating and drinking to be an art form. There is no shortage of eateries in Tokyo, but some neighborhoods are better known than others for serving particular cuisines. Go to Ginza or Toyosu Market if you're craving fresh seafood. A few good places to find ramen are the Shinjuku business district, Ikebukuro, Takadanobaba, and the area around Tokyo Station. Harajuku and Asakusa are among the places to go for authentic okonomiyaki and monjayaki. The city also has its own specialties. These include Fukugawa meshi, dojo nabe, and chankonabe.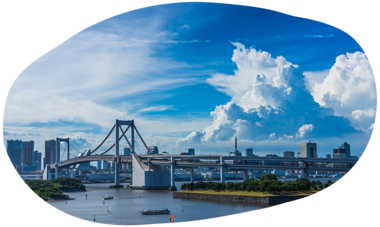 Explore the futuristic Odaiba district
Odaiba, on an artificial island in Tokyo Bay, is a popular place to visit because of its futuristic vibe. It is entirely man-made and can be accessed by car, boat, or metro, all of which lead to unexpected vistas. Museums such as the National Museum of Emerging Sciences and Innovation (the Miraikan), department stores, and attractions like a 115-meter ferris wheel and a full-size Gundam (a Japanese anime franchise) can all be found in this neighborhood! Take in the city at night.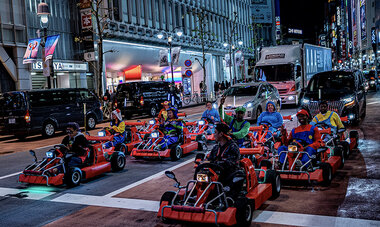 Dare to be different!
In Tokyo, you can fish for your dinner at Zauo's, get your photo taken in a purika (colorful photo booth), stay the night in a capsule hotel, take a go-kart around the city, and even have a drink with cats, snakes, or owls, or eat with robots or in a bathtub. If there is one destination in the world for a fresh take on travel, it's Toyko!